a cold? in august?
it doesn't even make sense.
but it has given me plenty of time to scour the inter-web for more summer inspiration. (because yes, in the southwest, there's still plenty more to come.)
i found this fantastic site, and i have to say, if you don't have four or five hours to spend looking at awesome things right now, don't click on the link. seriously.
to make it a little harder for you to say no though, i'll share a couple (and by "couple," i really do mean just a few of the hundreds of my favorites.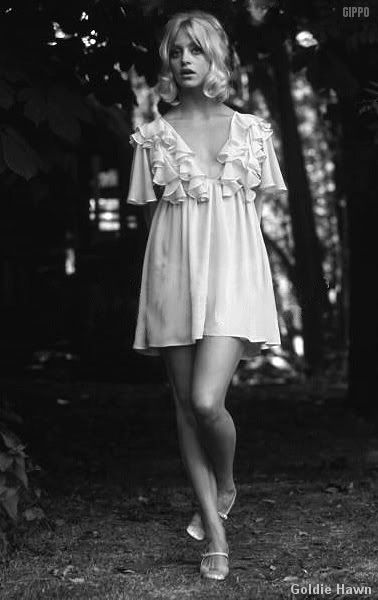 sometimes i look at pictures of goldie hawn, and i think, "how could anyone be that perfect?"
really, i mean, everything about this picture is amazing.  the hair.  the dress.  (that DRESS!!)  those shoes…  and that pose.  yeah.  i've been dreaming of the perfect ruffled summer dress, and i think goldie has been hoarding it.  not cool goldie.  not cool.
i'm coveting sharon tate's mini dress is so intensely.  even if i would be terrified to wear it anywhere past my back porch.  but at least i'd be the best dressed girl on that porch.
marisa mell, is that a onesie you're wearing?  may i borrow it?  may i borrow your boots as well?  and while were at it, can i watch danger: diabolik while i'm wearing your outfit?  and will you not judge me?
and my absolute favorite?  i saved it for last…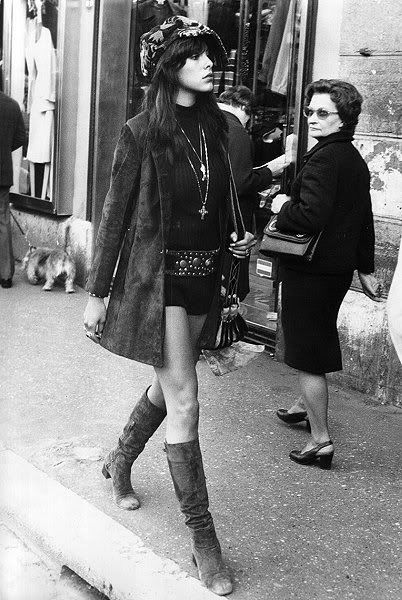 nadia cassini.  looking fantastic.  while getting the stank-eye from ms. cranky-pants in the background.  this picture alone is almost good enough to cure my cold.